Get Quick Cash by Selling Your House As-Is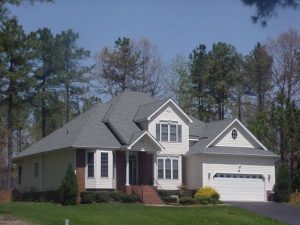 Houses are called assets for a reason. They hold monetary value and can be used to arrange cash if the situation so arises.
People may want to sell their houses for quick cash for family or health reasons. People may want to move to another location or wish to buy a smaller house. Foreclosure and financial problems also sometimes require homeowners to sell their houses quickly and also arrange much-needed funds for themselves. People burdened by the maintenance cost of unwanted inherited properties may also want to sell their houses quickly and use the cash from the sale for more useful things for their families.
But the problem is that it is not easy to sell houses quickly and for cash through traditional methods.
Problems Faced in Selling Houses Quickly
Selling houses quickly using traditional methods is difficult; even impossible in most cases. The traditional way of selling houses through real estate agents requires you to fulfill certain conditions. Your house needs to be in perfect condition without any pending repair work. You also need to go through appraisals and the tedious staging of the house. Not to mention being available to show your house to potential buyers as per their convenience.
Even after all these efforts, it can take many months to even land a buyer. The other fault with this system is that when a homeowner requires urgent cash, it is not possible to spend money on repairs or to pay commissions to real estate agents.
Selling Houses Easily
The best way to sell houses quickly for cash is through real estate investment companies.
'We buy houses' companies are in the business of real estate investment. They always have funds in place to pay homeowners cash for their houses. If you wish to work with 'we buy houses' companies, all you need to do is follow some simple steps.
Your first step is to look for a reputed we buy houses company in your area. Ensure that the company in consideration has extensive experience in buying houses for cash. A decade-long experience can be a good parameter to consider. Also, make sure that the company actually has an office, trained staff, and a well-maintained website. When you need quick cash from a property sale, you may want to only work with an authentic and reputed company in your local area.
Once you have found a company, it is time to contact them. You can call the prospective company or follow the procedure to contact them as mentioned on its website. After initiating contact, you can expect to receive a positive response from a company's representative fairly quickly. The executive will simply inquire about a few basic details of the property (or not) and may want to schedule a visit to see the property.
Now, this is where things become even easier for homeowners. Unlike traditional buying and selling of properties, you don't need to bother with home repairs or renovations to pass the buyer's inspection. 'We buy houses' companies schedule a visit so that they can offer you a deal based on the size or the type of property. The state of your house makes no difference to them whatsoever.
One of the biggest advantages of selling properties to 'we buy houses' companies is that they buy houses 'As Is', which means in any condition. So, you don't have to waste time and money in cleaning and repairing the house to make it perfect for the sale. We buy houses companies are investors. Their business model enables them to buy houses in any condition as they can conduct the repairs at their end.
We buy houses companies can make you an offer quickly, which you are not obligated to accept. If you like it, you can ask them to complete the paperwork. All you need to do now is to complete the formalities in the title office and collect your cash from the buyers.
The whole process is actually this simple.