Tips to Sell Your House Fast and As Is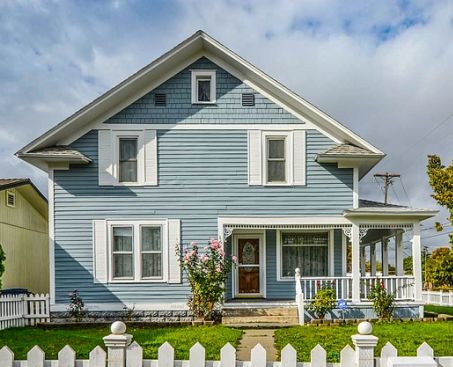 Most homeowners dread selling their houses and for good reasons. The process of selling properties is rife with inconveniences and delays. But homeowners need not suffer through these hassles any more as there is a better solution available to them for selling their houses. When you work with real estate investment companies, you can do away with all the problems associated with the traditional method of property transactions.
Selling Houses As Is and Fast
Real estate investment companies buy houses as is, which means in any good or bad condition. Whether your house is ugly or the prettiest one in your neighborhood, you will be able to get the best deal for it from an authentic real estate investment company.
You don't need to carry out extensive or even small repairs to sell your house to real estate investment companies. You don't need to even clean the house to pass any buyer inspection. As long as your property has value, you can get a deal from genuine real estate investors. These investment companies sell the properties they buy after renovating them at their end. For this reason, they do not require homeowners to bother with renovations or repairs of any kind.
You can also get fast offers from real estate investment companies. Without a tedious process involving listing, renovations, staging, and more; the process of selling houses to real estate investment companies is quick and easy.
Tips to Sell your House As Is and Fast
Consider these tips to sell your house fast and in any condition with the help of real estate investment companies.
Look for Genuine Real Estate Investment Companies
When selling a house to real estate investors, it is imperative that you find the ones with authentic business dealings. For instance, for selling house as is in San Diego, look for a real estate investment company with a local presence. A company dealing in your local market will have a better idea of the property values for every location and will be able to offer a better deal. You can also approach a real estate investment company with a nationwide presence.
Check the websites of companies in consideration to access their level of experience and authentic business practices. Things to look for are a well-maintained website, mention of proper office address, list of contact information, and testimonials. Make a list of a few real estate companies that you deem authentic.
Initiate Contact to Start the Process of Selling your House Fast
Contact the company at the top of your list to start the process of selling your house. A genuine company will respond promptly to your query and explain to you their process of buying houses. Some companies make an offer after assessing the property in person. Others make an approximate offer simply on the basis of the details of the house that you provide to them. The time taken for the offers since the initial contact can be anywhere between a day and a week.
Assess the Offers Properly before any Agreement
You are not obligated to accept the offers by any real estate investment company. No genuine real estate company will force you to accept their offer. You can assess the offer properly before agreeing to it. If you don't like any of the offers presented to you, it is better to contact other real estate investors for a better deal that you deserve.
But if you like an offer, it is better to accept it to prevent any delays to complete the transaction. Once you complete the formalities at the title office, you can finalize the property transaction and collect your payment from the house buyers.
When selling a house as is in San Diego or any other location, consider the costs saved on the transaction before accepting and rejecting an offer. When you sell a house to investors, you save money on repairs, advertisements, and hefty fees to real estate agents.
With these tips in mind, you can sell your house fast, as is, and in the most efficient manner.