Benefits of Selling Your House Through We Buy Houses Companies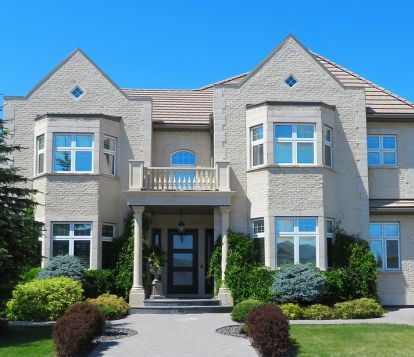 For various reasons, homeowners may want to sell off their houses fast. They may be moving away from the area on a permanent basis and would prefer to dispose of the house before leaving, rather than conducting a sale later long distance. They may have inherited the house and may not have the inclination or the finances to keep it and maintain it. They may need to sell for financial reasons.
In such cases, hiring a real estate agent won't help, since selling through traditional channels can take a long time. Instead, search for the right house buying companies to sell your house to. If you are in Maryland, for instance, look for a company advertising 'We Buy Houses in Maryland' and get in touch with them.
As you will see, there are definite benefits to selling your house to a 'We Buy Houses' company:
They Buy All Types of Houses
Whether you have a single-family home, a condominium, or a townhouse, the company will buy it. You, however, must have a clear title deed to the house. Without that, the company will not be able to buy the house from you.
They Guarantee a Sale
A real estate agent cannot guarantee that they will be able to make a sale for you. They will help you to advertise your house and to reach out to buyers, but the house will only sell when a buyer takes a fancy to it. Until that happens, it could remain listed on the market indefinitely. That won't happen with a 'We Buy Houses' company. If they agree to buy your house, they will buy it and, moreover, they will close the sale within a very short period. It will be more of a matter of days than months.
They Buy Houses As Is
Many homeowners worry about the condition of their house when it comes to selling it. If you hire a real estate agent to sell the house for you, they will ask you to renovate the house or undertake repairs if these are necessary. The reason is simple. Prospective home buyers are not likely to buy a house that requires an extensive amount of work, since, after purchase, they will have to spend their own money in doing it.
'We Buy Houses' companies, on the hand, will buy your house whatever its condition. You won't have to renovate it before the sale, or even clean it. They will do whatever is necessary after they have bought it. Since they are in the business of buying houses and renovating them, they purchase materials in bulk and, on account of that, their renovation costs would be 50 percent less than what it would have cost you to renovate your house.
They Take No Commissions or Fees
If you go the traditional route and hire a real estate agent, you will have to give them a 6 percent commission for selling your house for you. That isn't the case when you sell to a house buying company. You don't have to pay them any commissions or fees. They are the ones that will pay you an agreed upon purchase price for the house.
They Pay in Cash
Depending on what type of house you are selling, its locality, its condition, and the amount of renovation it will require, the home buying company will offer you a competitive price for it. They will close the deal in a matter of days rather than months and pay you for the house in cash. Given that they buy a great many homes throughout the year, they always keep ready cash at hand to pay for them. This means that they will pay you as soon as the paperwork for transferring the house to them is complete and they will pay you in cash.
Overall, if you compare selling through 'We Buy Houses' companies and real estate agencies, the former offers a distinct advantage. You don't have to stress out wondering whether your house will sell or not or suffer the hassle of maintaining it and entertaining would-be home buyers until it finally sells. Instead, you can sell your house fast and for ready cash.